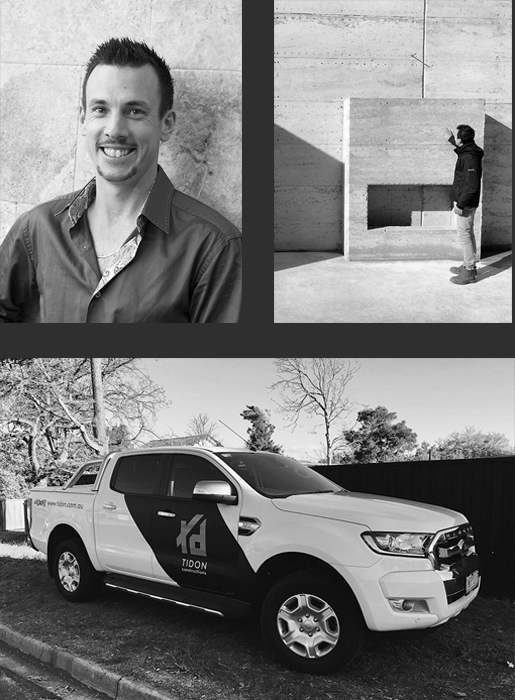 About Us
A Melbourne construction company with a difference
Tidon Constructions is a family owned construction company, operated by Tim Donnellen. Tim is a second-generation builder who has been in the industry for over 18 years and has been running Tidon Constructions since 2007.
Tidon Construction's focus is to form strong relationships with their clients that involves clear and concise communication throughout the construction process. It is the overall, outstanding experience that sets Tim and his team apart in the industry.
Our dedicated team have extensive experience in all facets of building
The Tidon team concentrates on meticulous planning, design and project management. The crew of highly experienced and passionate builders will hand over your new space only when every detail has been attended to, exceeding client expectations every time.
The Tidon Constructions process is thorough, so that every detail can be planned to foresee any issues that may occur throughout the build:
Our team will assess and analyse the site for any foreseeable issues with the planned design
We provide constant and thorough communication with the client for the duration of the project
The director, Tim will always be available for consultation and reporting on how your project is tracking
Our innovative project management systems will ensure your project will be as stress free as possible
Tim will manage each detail of the project as he ensures the quality of the build is to his highest of standards